September 15 - October 15
San Joaquin Delta College Celebrates Latine Heritage Month each year between September 15th and October 15th. Formerly named "Hispanic Heritage Month," Latine Heritage Month celebrates the diverse Latine cultures of Stockton and surrounding communities. Celebrate with us all month long! Attend one of our featured events (see below). Don't forget to like San Joaquin Delta College's Facebook and Instagram page to stay up to date on events.
Latine Heritage Month 2023 Events
Events are made possible through a collaboration of faculty and staff from the Latinx Heritage Month Committee as well as...
Partnerships with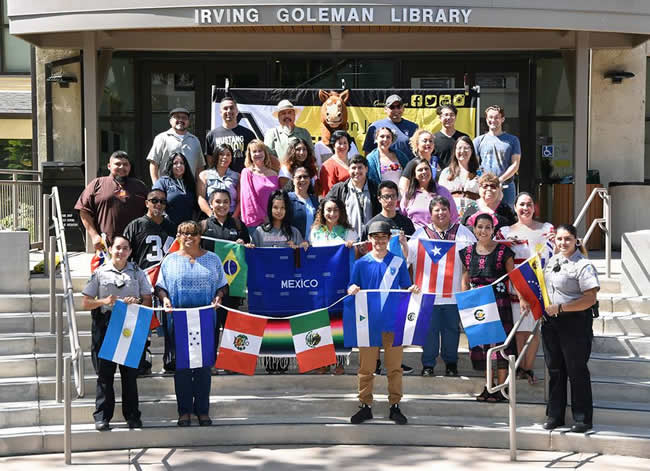 Delta College Celebrates Latinx students all year long! Other celebrations include LREA's La Raza Graduation and Dia de los Muertos events.
---
Course and Programs Open to All Students
Delta Puente Project
The Puente Program supports Latinx students with Latino focused courses, field trips, and activities.
The Puente Program supports Latinx students with Latino focused courses, field trips, and activities. Delta College is also proud to offer:
ART 9 Chicanx/Latinx Art: Resistance and Affirmation Through Painting
BUS 12 Latinx and Latin American Culture and Entrepreneurship
---
Clubs Open to All Students