Our Purpose
The mission of the African American Employee Council (AAEC) is to:
Provide advocacy, support and scholarships to students of African descent who are enrolled at Delta College;
Promote the recruitment, retention, promotion, tenure, professional development and career advancement of faculty, administrators and staff of African descent; and
Address issues and concerns of its students and staff including campus climate, and seeks to strengthen relationships and involvement of individuals of African descent in the wider college community that it might foster a greater understanding through networking and mentoring of individuals of African descent.
OUR EMBLEM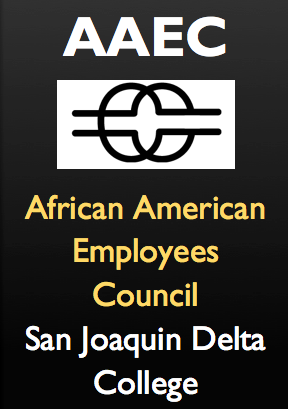 An especially revered symbol of the Akan people of Ghana, West Africa, the Nyansapo (wisdom knot) Adrinkra symbol conveys the idea that "a wise person has the capacity to choose the best means to attain a goal. Being wise implies broad knowledge, learning and experience, and the ability to apply such faculties to practical ends.