Save Money for College/Tuition
College can cost a lot of money. When you add extra years to your education, you increase that cost. Think 30 help you stay on track to graduate earlier, saving money on tuition and fees.
Plus, when you increase the number of units you take each semester, you are also your potential annual financial awards.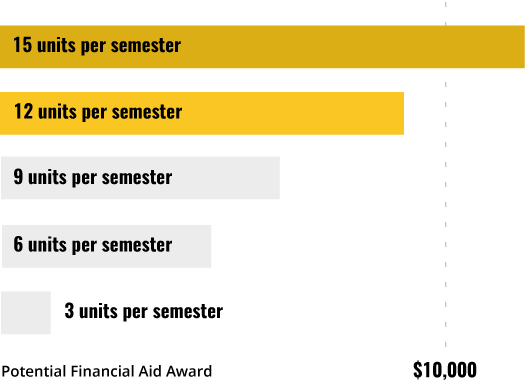 ---