State honors James Forté, Delta's 'true-blue' employee
There was a time when James Forté was forced to leave his home in Elk Grove at 4:30 a.m. each day for his 100-mile one-way commute to work at San Francisco State University.
If he was lucky, he'd get home about 8 p.m.
With such a hellacious commute, there was little time in his life for anything else. That's why he was so happy to land a job at San Joaquin Delta College nearly 14 years ago. Not only was the commute easier, but now the soft-spoken Forté had time to come out of his "shell," as he put it, and become an active member of the campus community.
"I've opened up at Delta," he said. "I've grown. I've learned about myself and who I am as a person."
And who he is, among many other things, is one of only four community college staffers statewide to be named Classified Employee of the Year in 2018.
Great news! Delta's own James Forté, the "ideal true-blue employee," is one of only four community colleges employees in the state to be named Classified Employee of the Year. (James is fourth from the right in this photo.) Read more: https://t.co/MNUaGyxwja @CalCommColleges pic.twitter.com/wsdB3KpmAn

— SJ Delta College (@SJDeltaCollege) May 14, 2018
The recent award is a recognition of his involvement above and beyond his regular job as an administrative assistant in the Instructional Services office. For example, Forté has helped organize the annual Latino Youth Conference, an event involving both Delta College and other community agencies. He has been involved in the Classified Senate and the African American Employee Council, and he has volunteered to mentor young men through the My Brother's Keeper Academy of Stockton.  That's just a sampling of his activities.
Along the way, he is also taking radio and television courses at Delta (he also helped reorganize the RTV office and studio areas a couple of years back) and is closing in on an associate degree, as well as a bachelor's degree in communication studies from Grand Canyon University.
Maybe, just maybe, you didn't know that Forté is also a voiceover artist and impersonator with a collection of different voices, even a 5-year-old child. That might be surprising for someone who is a bit more reserved, and Forté says he doubted himself at first. But eventually the voices became second nature, thanks to the experience he's gained as a radio-television student.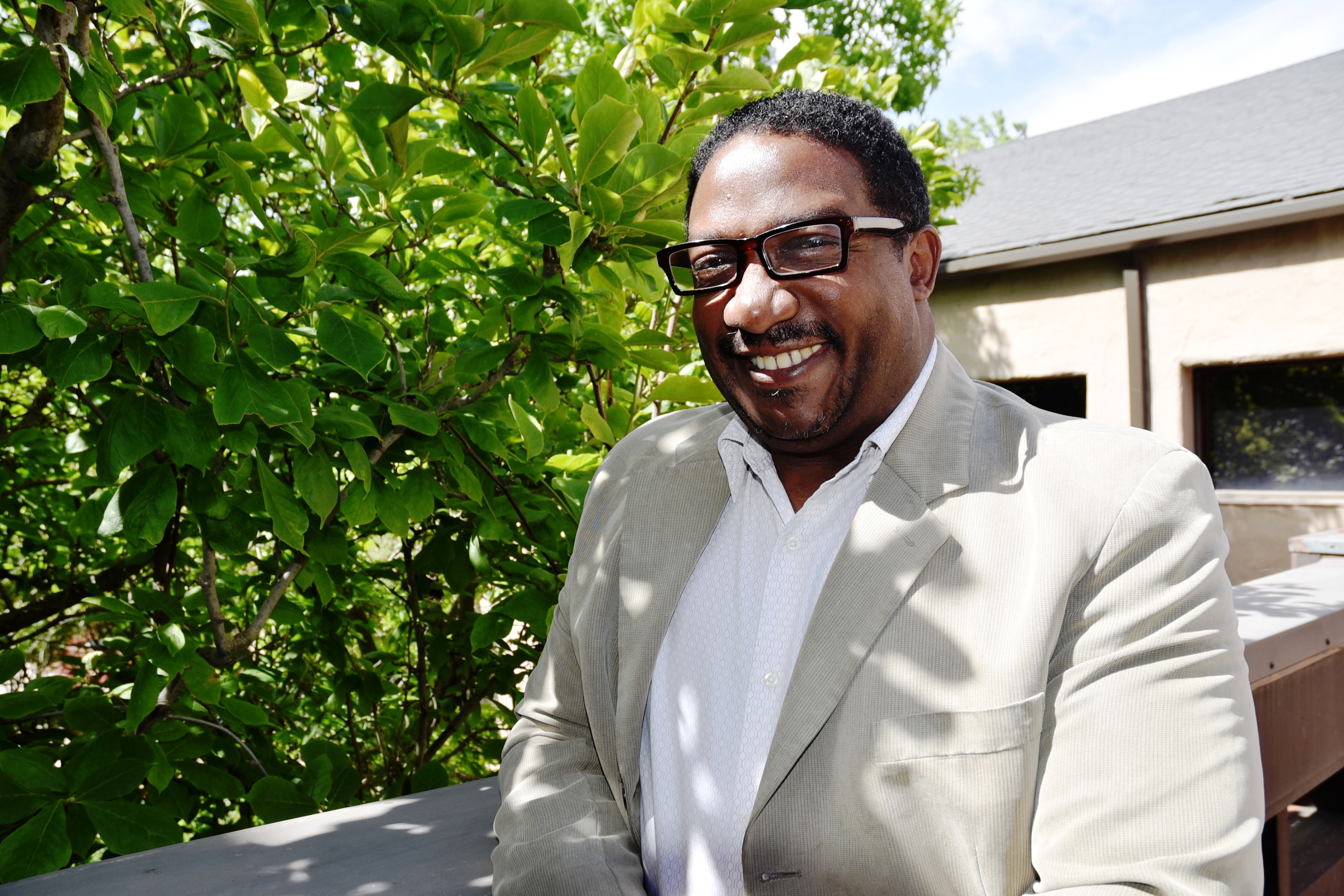 Comedy aside, Forté said his greatest joy comes from helping students, staff or faculty solve problems — whatever they might be. And he said he was humbled for the recent recognition from the Chancellor's Office.
"When a student will come back and say, 'Mr. Forté, thank you for just listening, thank you for showing me this or showing me that'... that's my biggest reward," he said. "I don't care who you are or where you came from: If you have a need and I can help you with that, I will do it."