DREAM Conference to support undocumented students
STOCKTON — Undocumented college and high school students who want to pursue higher education can get the tools they need at Delta College's annual DREAM Conference, scheduled for Saturday, Feb. 23.
The free event provides students and their families with information and services that will help them on their journey.
Delta's position on undocumented students is clear. The College's Board of Trustees unanimously approved a resolution in support of undocumented students in December 2016, and the College has been working hard to help these students with free legal services and other assistance.
"The DREAM Conference is specifically to help our undocumented students attend college and be successful," said Marisol Jacquez-Hernandez, a marketing and outreach specialist for Delta College. "They'll get lots of information on college resources, important details on applying for financial aid and access to legal support if they need it."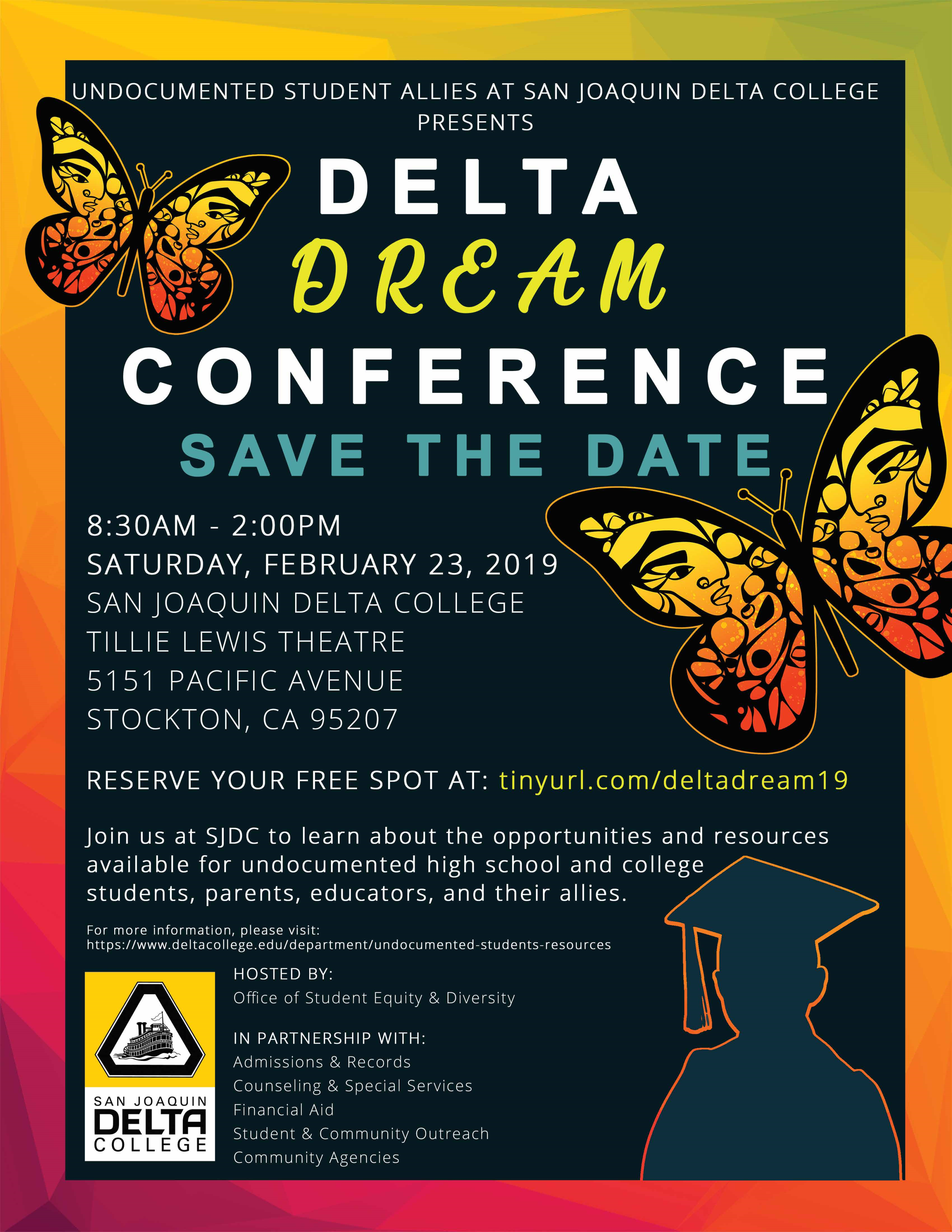 "The DREAM Conference is to remind them that Delta College is a safe place. Yes, you are welcome and yes, you will be supported here," said Ed Aguilar, manager of Delta's Office of Student Equity & Diversity.
The conference is scheduled for 8:30 a.m. to 2 p.m. at the Tillie Lewis Theatre. Topics include financial aid, tips for students who want to start their own businesses, and information about changes in the law, among others. Drop-in legal consultations will be available courtesy of the California Rural Legal Assistance Foundation.
Morning refreshments and lunch will be served, and an iPad will be raffled off at the end of the day. Free transportation to Delta is available.
Register for the conference at tinyurl.com/deltadream19.