Dr. Lisa Aguilera Lawrenson chosen as Delta College's 12th superintendent/ president
STOCKTON -- The San Joaquin Delta College Board of Trustees has entered into contract discussions with Dr. Lisa Aguilera Lawrenson to become Delta's 12th superintendent/president.
She will be the first Latina and the first woman of color to serve in that role.  
A former English professor with nearly three decades of community college experience, Dr. Aguilera Lawrenson has been serving as Delta's acting superintendent/president since September 2021.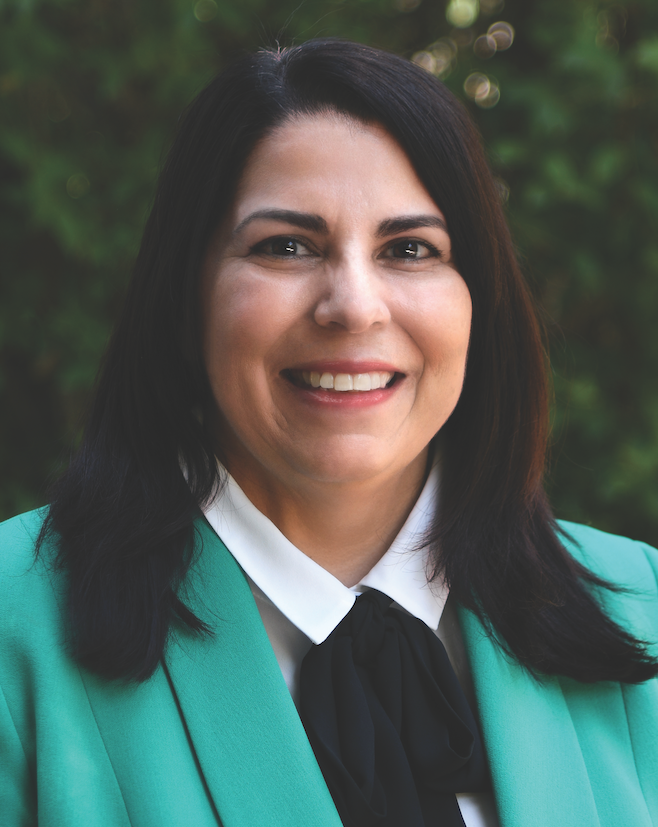 "I am truly honored to have been selected to serve Delta College and the community as its next superintendent/president," said Dr. Aguilera Lawrenson. "I look forward to working with the Board of Trustees, as well as community and campus leaders to provide excellence in education and workforce training in support of economic development in our region." 
"After a comprehensive search, Dr. Aguilera Lawrenson rose to the top," said Board of Trustees President Dr. Charles Jennings. "Her background and experience have prepared her for the tremendous responsibility that lies ahead. She has proven her commitment to student learning and success. We really feel she's the right person at the right time to move the college forward as we grow and serve our community."
Dr.  Aguilera Lawrenson has served in a variety of roles at the community college level, including as a professor, instructional dean, vice president of instruction, and vice president of student services.
She has expertise in culturally relevant curriculum design, institutional equity and inclusion, integrated strategic planning and governance, innovative professional development, and student-centered leadership.
Dr. Aguilera Lawrenson completed her general education requirements at American River College, and she holds a bachelor's and a master's degree in English. She also earned her Ph.D. in education with an emphasis in community college leadership from Oregon State University.
Her dissertation was titled "Hispanic Community College Student Empowerment: Developmental English Participants Describe Their Educational Experiences" and included research conducted at Delta College. 
She is proud that both of her parents and both of her children attended community college.
In 2011, Dr. Aguilera Lawrenson was awarded the California Community College Dr. John W. Rice Diversity and Equity Award. In her current role as acting superintendent/president at Delta College, she has worked closely with the Board of Trustees and all college constituencies to serve Delta's students and its communities. 

About Delta College
Delta College is a top destination for students in the San Joaquin Valley and Mother Lode wishing to learn a new trade, upgrade their skills, or earn transfer units to four-year colleges and universities. Established in 1963, the College serves over 26,000 students at its campuses in Stockton and Mountain House, as well as online and at satellite facilities across the region. For more information, visit www.deltacollege.edu