Delta College performances are now free of charge
STOCKTON — Delta College-organized plays and concerts are free of charge starting this semester, a change that the College hopes will allow more students and community members to take advantage of these high-quality performances.
On the drama side, student productions like this spring's "Uncle Vanya" and "1984" will be free, along with Delta's Rep Workshop (an evening of student-directed one-act plays).
When it comes to music, all performances by student bands, choral groups and ensembles will be free. This also includes the Stockton Concert Band and Lodi Community Band, which are part of Delta's academic offerings.
Performances by outside groups that use Delta facilities, such as the Stockton Symphony, are not included in the new policy. Nor are certain events that serve as fundraisers. Those exceptions aside, the majority of performances on campus will now be free.
"We are trying to build a community audience and make it easier and more attractive for members of our community to come see our students perform," said Chris Guptill, dean of Delta's Arts & Communication Division.
"We believe that if they come see what we're offering, they will be happy and come back for more," he said.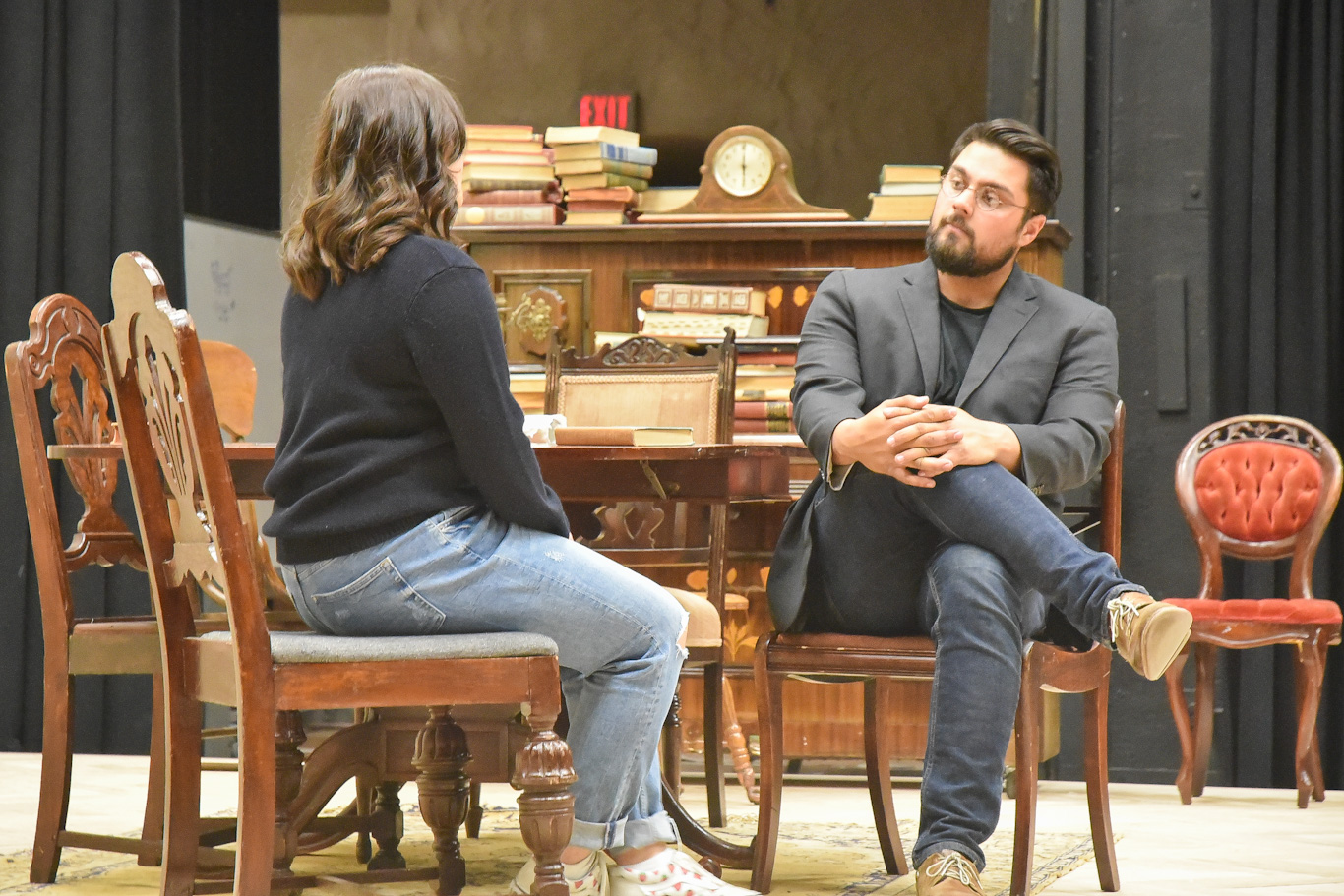 Delta drama students Dhestiny Auer and Navaz Khan rehearse for the upcoming production of "Uncle Vanya," which opens March 1.
The College's musical, instrumental and vocal performances are "at a professional level," Guptill said. And because they are not dependent on ticket revenue, Delta drama students often produce challenging and provocative plays that can't be found elsewhere in the region.
Tickets for free events will be offered on a first-come, first-served basis. For smaller venues like the Alfred H. Muller Studio Theatre, patrons would be wise to arrive early to ensure they get a seat.
Visit deltacollege.edu/box-office for details on upcoming performances.