Delta College announces 88th annual Commencement
STOCKTON - San Joaquin Delta College will celebrate its 88th annual Commencement ceremony this Thursday, May 18, with more than 700 students expected to attend and be celebrated for their hard work and perseverance.
A total of 2,715 Delta College students have applied for graduation in 2022-23, seeking a total of 3,782 degrees and 647 certificates.
"Our graduates have encountered many challenges during their academic journey, but they stayed the course," said Delta College Superintendent/President Dr. Lisa Aguilera Lawrenson. "They may have been the caregiver for children or family members, or worked several jobs. They may have experienced challenges putting food on the table or finding secure housing. They may have faced health problems.
"Even with these responsibilities and challenges, our graduates pressed on and their achievement shows tremendous resilience, commitment, focus, and courage."
Thursday's ceremony begins at 6 p.m. at the Stockton Arena. For more details, visit deltacollege.edu/commencement.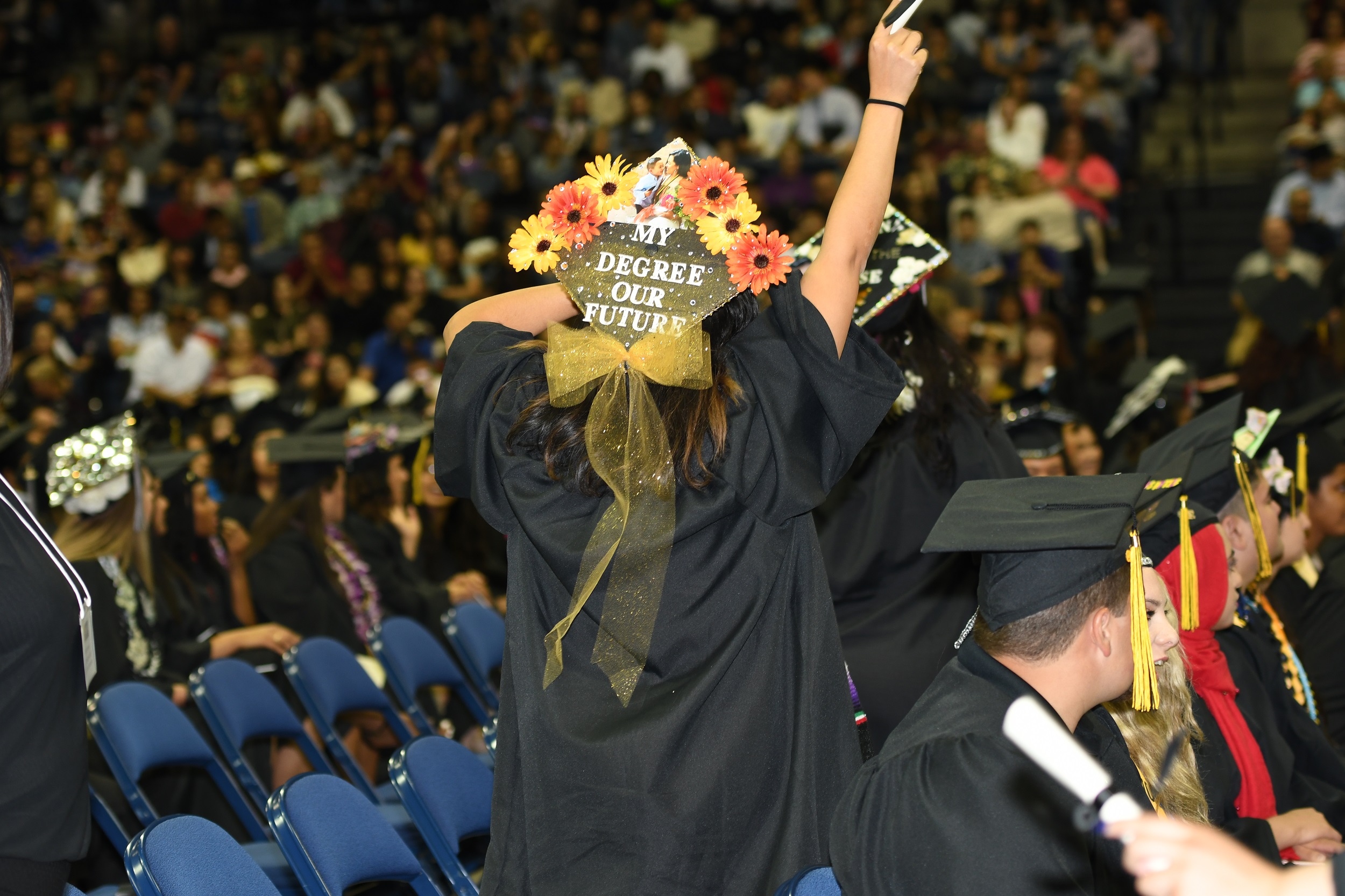 Read on for the stories of two special speakers who will be featured during this year's Commencement.
Student Speaker Megan Silva
Delta College Digital Media graduate Megan Silva went from using a home green screen for her theater projects during COVID-19 to becoming a living part of campus life as more students came back for in-person classes in 2022.
Taking nothing for granted, Silva hosted a bimonthly podcast, interviewed students at newly-vibrant Delta College events, and announced broadcast shows at 93.5 KWDC Stockton, Delta's on-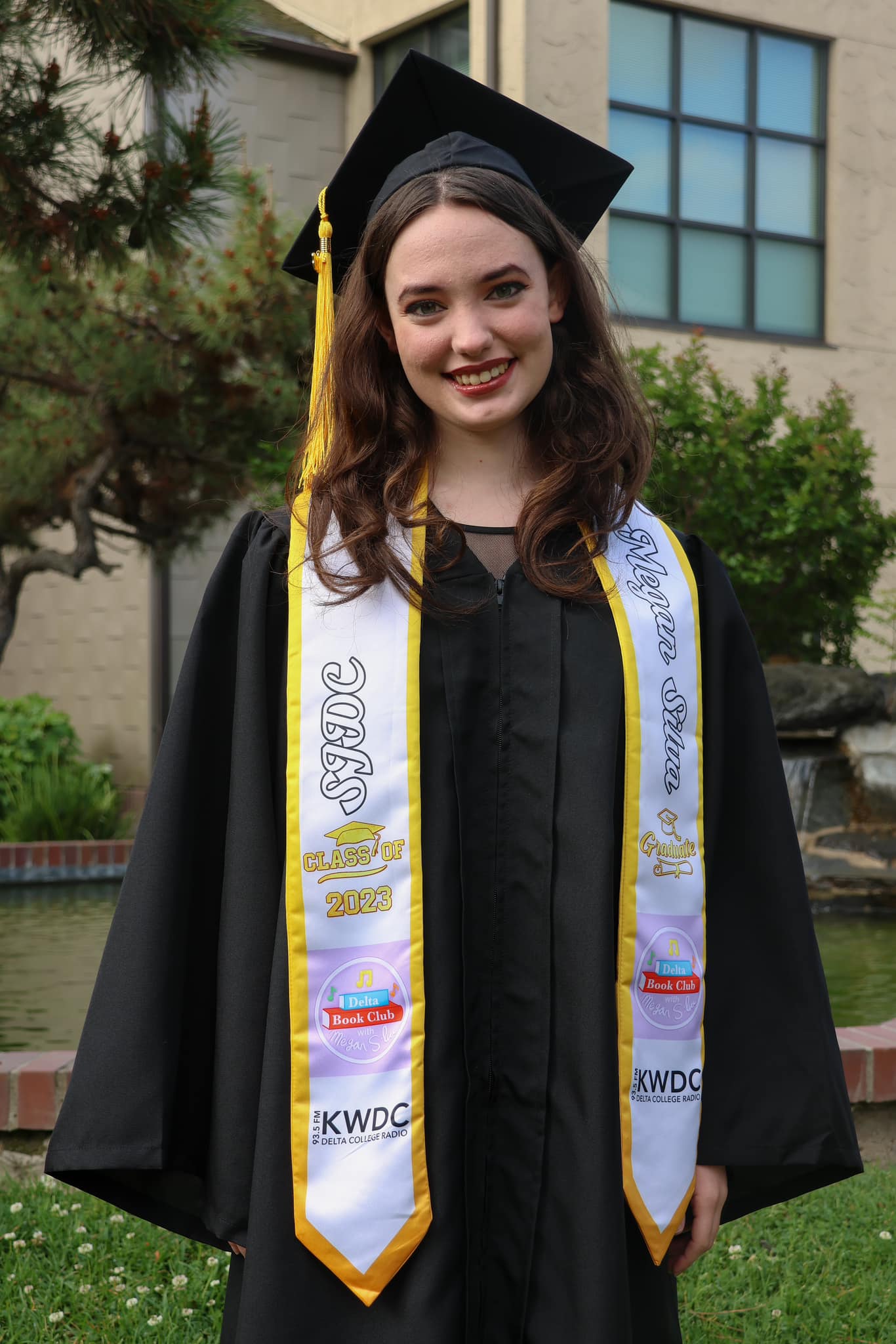 campus radio station. 
Getting involved on campus changed Silva's perception of Delta. 
"After I began attending events, I thought, 'This place is amazing! It's a lot cooler than I gave it credit for,'" she said.
The many Delta communities of which Silva is a part are now family to her: "Digital Media and Theater are really tight-knit. There's food," she said with a smile. "It's going to be emotional leaving them." 
Silva is moving on to pursue Communications and MediaX Bachelor's degrees at the University of the Pacific. But she knows that Delta will nourish its new students just as it nourished her.
On May 18, Silva moves forward in pursuit of her career as a news anchor or a public information officer (PIO). "I hope the families and students here tonight feel the same joy and sense of pride that I feel as a Delta Mustang," she said.
Alumni Speaker Susan Moriconi
Fresh out of high school, Susan Moriconi had her next years all planned out: She would be the first member of her family to go to college. Stanford, to be exact, where she would major in math.
Then life's equation got more complex.
By the time she was 21, Moriconi was married with two children. And for a time, college seemed out of reach.
That's when she found Delta. Taking night classes and exchanging babysitting services with friends, she pushed through those first few exhausting years and earned her associate degree in 1972.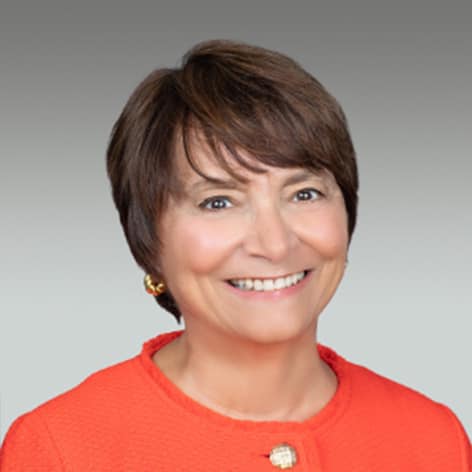 Decades later, Moriconi is the vice president and chief human resources officer for a global public company that develops personalized tests for cancer patients.
It's the pinnacle of a successful career that she never could have imagined when she was much younger, as she cared for her toddlers during the day and crammed for exams at night.
"I've had very difficult things happen to me," she said. "No matter how hard things get, and even if you think you'll never be done with your education, you will finish. Just put one foot in front of another. The important thing is to believe in yourself, to be resilient, and to persevere."
Moriconi ultimately earned her bachelor's degree at the University of the Pacific and, after seven years of schooling while working full time, her MBA at Santa Clara University.
She didn't go to Stanford after all. But to Moriconi, the journey that started at Delta College proves that there are many paths to the same place.
"No matter which of these paths you take, you are going to feel really good about what you've accomplished," she said.
"And you're going to inspire someone else, too."