Apr 13, 2021

3:30 pm

to

5:00 pm
online
The Office of Student Activities is coordinating a series of workshops exploring various aspects of leadership. These workshops are presented by prominent campus and community leaders and will provide students the opportunity to develop their interpersonal skills and gain knowledge to assist with their personal and professional goals.
Students who attend all workshops will be awarded a Leadership Certificate which can help them stand out on their college and employment applications!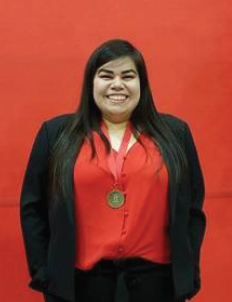 Title: Social Justice 101
Presenter: Jasmin Arroyo, Student Program Specialist
We see and hear the terms social justice, oppression, and privilege everywhere but what do these things really mean? This workshop will familiarize participants with introductory theories and concepts of social justice as well as illustrate what true allyship towards marginalized communities looks like.
---
About The Student Leadership Development Series
This Workshop is part of the Student Leadership Development Series. Please visit the office of student activities website to learn more about the series and/or see the complete workshop schedule.